Pioneering Carbon Management with Data-Driven Precision and Global Impact – Arbor 【World in You x Org #11】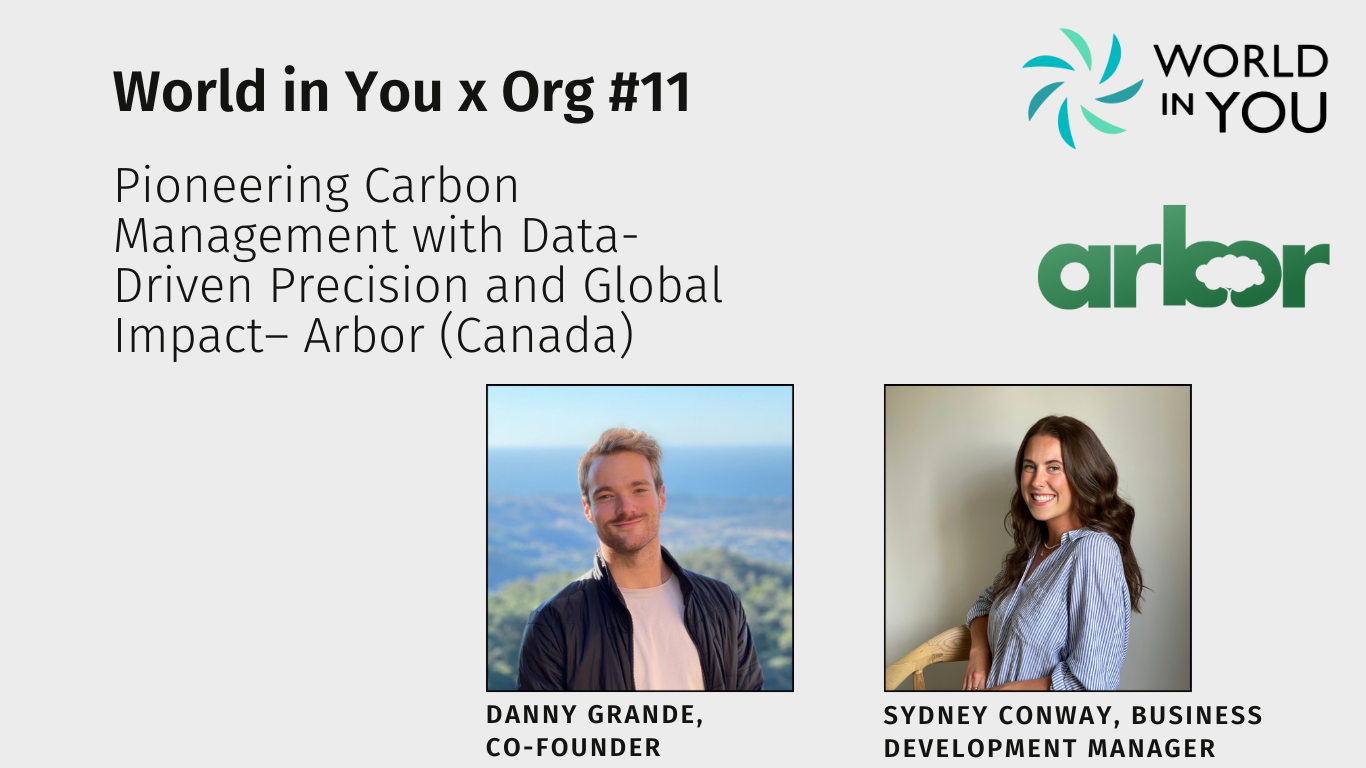 In the World in You x Org Interview Series, we shine a spotlight on the trailblazing impact organizations and visionary entrepreneurs dedicated to forging a brighter, more sustainable society.
In this interview, Danny Grande, Co-Founder of Arbor, and Sydney Conway, Business Development Manager at Arbor, discuss their journey and the evolution of their company.
We first learned about Arbor through the World Summit Award, where Arbor received the Young Innovator Award in 2020. World in You proudly represents Japan as the country expert for the World Summit Award, and we are thrilled to explore how visionaries worldwide are harnessing the power of technology to tackle complex social challenges.
Enjoy the full conversation on Youtube and Podcast.
Interviewer: Mio Yamamoto, Article: Momone Honda and Mio Yamamoto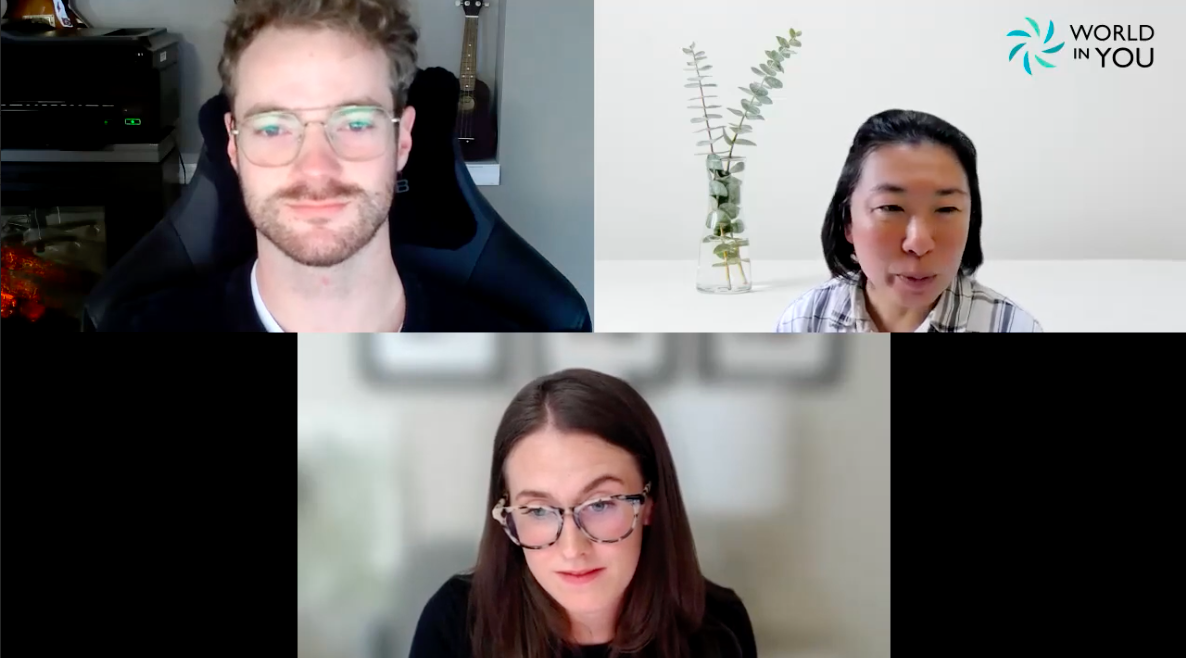 ~ Key message of this interview ~
Arbor is a carbon management platform, encompassing four key areas: carbon calculations, reporting, insights, and transparency. They differentiate themselves by offering highly accurate and rapid carbon emission calculations. Unlike competitors who often rely on generic or spend-based estimations, Arbor employs in-depth supply chain analysis, AI, and machine learning to provide precise, location-specific results within minutes.
Arbor initially started as a browser extension that allowed consumers to assess how well websites aligned with their values, including environmental, social, and governance criteria. It aimed to encourage consumers to change their purchasing habits to support companies that aligned with their values. This approach showed success with thousands of downloads.
However, Arbor realized that focusing solely on evaluating companies from a top-down perspective wasn't enough. Consumers often shop for products rather than brands. To adapt, they developed a marketplace that analyzed individual products and allowed consumers to choose based on their values. This approach gained traction but didn't have the desired impact.
Businesses also approached Arbor and expressed interest in implementing a similar marketplace on their websites. Arbor then shifted its focus to the calculation engine for products and expanded its offerings to various industries, such as apparel, concrete, and electronics, to help businesses and consumers make informed procurement decisions.
Through customer feedback and industry demand, Arbor's product offerings expanded to include insights, transparency, and reporting services. This evolution led Arbor to focus on a business-to-business (B2B) approach, aligning with its long-term vision to help businesses make a positive impact in the world by providing data-driven sustainability solutions.
Arbor's unique value proposition combines data-driven accuracy with speed. They have expanded their presence across various industries, such as apparel, construction, electronics, and finance, adapting their services based on customer needs.
The company utilizes AI and NLP to streamline data collection from various sources, translating this into user-friendly and comprehensive reports for clients. Arbor's primary goal is to assist organizations in understanding and reducing their carbon impact, promoting sustainability and environmental responsibility.
They share short and long-term visions for their company, emphasizing the importance of continuing to have a global impact on carbon reduction.
Their message to the Japanese audience and mission-driven organizations is to stay true to their goals, relying on their North Star, while seeking support from organizations and government grants to fulfill their missions effectively.
Their upcoming trip to Japan highlights their commitment to expanding Arbor's global reach and connecting with clients and partners across the world.
This article is a summary of the interview. Please enjoy the full interview on Youtube and Podcast.
・・・・・・・・・・・・・・・・・・・・・・・・・・・・・・
▼Post-interview comment from the interviewer
Having had the opportunity to delve into Arbor's endeavors through the interview, I found their business journey intriguing. They've pivoted their focus and business model several times, all while keeping a keen eye on the needs and concerns of their clients and stakeholders and the impact on our planet.
The transition from calculating CO2 emissions to assessment and subsequent actionable steps is a challenging field, requiring a wealth of data, precise interpretation, and alignment with decision-making. Arbor's efforts, I believe, are crucial in navigating this intricate space. Hoping that Arbor's initiatives continue to contribute to the speed and accuracy in global CO2 reduction efforts.
・・・・・・・・・・・・・・・・・・・・・・・・・・・・・・
▼Please tell us your "world in you"!
"World in You" here means "How do you want to spend your time and life? How do you want to connect/interact with the world and society through your life?" Please use this form to tell us what you think.